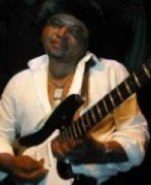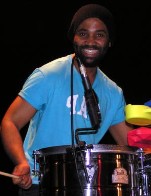 In 1989, Lokassa Ya Mbongo and Ngouma Lokito from the Congo, put together a band in Paris, France, and named it "Soukous Stars."

The other band members were Shimita El Diego, Yondo Sister, Balou Canta, and Zitani Nell. A press conference was called at the New Morning Hotel in Paris and present at this conference were many international stars such as Manu Dibango, Jacob Desvarieux, Jocelyn Bercuard, Sam Mangwana, just to name a few. The event was broadcasted by the giants of communication, Radio France International. It came to be one of the best Congolese bands.

As the years passed, Soukous Stars became more famous. Over the years, other talented artists joined the group, such as Nyboma, Luciana De Mingongo, from Democratic Republic of Congo. Also Pierre Belcos, Lucien Bokilo, from Congo- Brazza, Saladin and Arsene Kounde from Benin, and Joseph Koujojo from Cameroun. They also backed megastar Bialu Madilu System.

This band is a mixture of guitar licks with their unstoppable rhythm section, vocals, cries of the Atalaku, who shout out the names of the dances, and devastating moves. Music in Central Africa is dominated by heat and rhythm, and "Soukous Stars" makes everybody dance.
.

.