Zycopolis' attorney admits that there is one film LA NUIT AFRICAINE allegedly owned by Zycopolis. Even if I did not plead "Fair Use" in my counter-notice, at the very least there is ONE VALID COPYRIGHT STRIKE. And as I mentioned before, she also listed 12 URLs to videos derived from this film, or at their very best TWELVE COPYRIGHT NOTICES. However, since July 19, 2011 until June 21, 2012, Patrick Savey and/or Zycopolis have filed at least SIXTY TWO COPYRIGHT NOTICES. Obviously as a lawyer, she has ample math skills to compute that 62 minus 12 leave FIFTY UNRESOLVED FRAUDULENT NOTICES, more than enough to have my YouTube account terminated. Below is a link to part of the allegedly infringing 5 hour concert in 3 hour 32 min 40 secs of which 12 extracts were uploaded to YouTube.
Re: http://www.youtube.com/watch?v=utbQa-p9iqA
Now the DMCA Webform was sworn by Patrick Savey that the uploaded material is not authorized by the law. What part of the FAIR USE DOCTRINE doesn't he understand? And if a user files a counter-notice and pleads FAIR USE, the authority to determine such defense is exclusively reserved for Federal Courts. When Patrick Savey and/or Zycopolis chose not to pursue their disputed copyright notices in court, it was YouTube's duty to re-publish the content as uncontested copyright. My presumption was that they finally came to terms that using extracts of the concert for transformative non-profit creation to promote African artists is indeed fair use. Hence, any attempt to reclaim the same content amounts to usurpation of the authority Federal Judges who should have resolved the dispute in the first place,
Source: http://fairusenetwork.com/reference/c-fairuse.php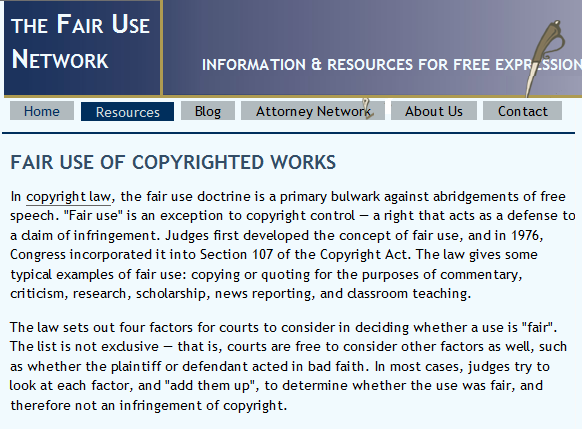 Now back to the 15 remaining non-rebutted notices from the 62 listed here .
This email resolves 7 copyright penalties from #16, #18, #21, #25, #26, #28, #33 leaving 8 notices to rebut: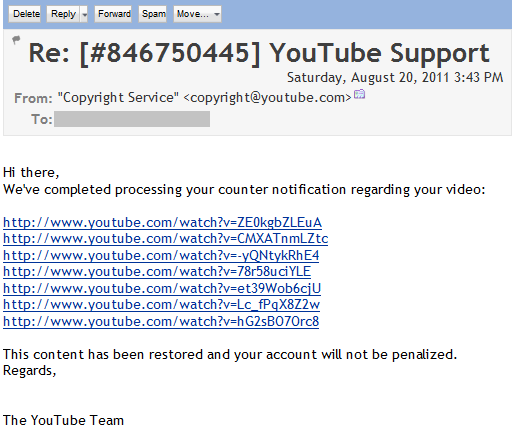 This email resolves 3 copyright penalties from #1, #5, #6, leaving 5 notices to rebut: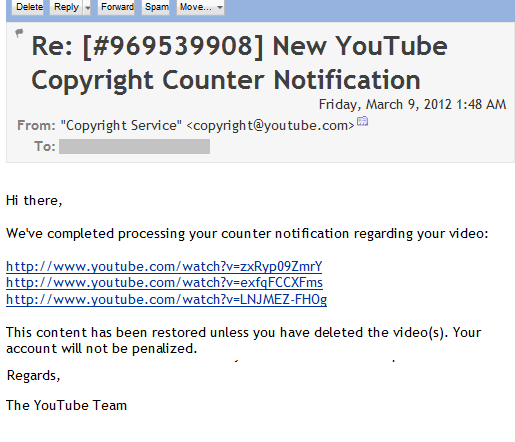 This email resolves 1 copyright penalty from #34 leaving 4 notices to rebut: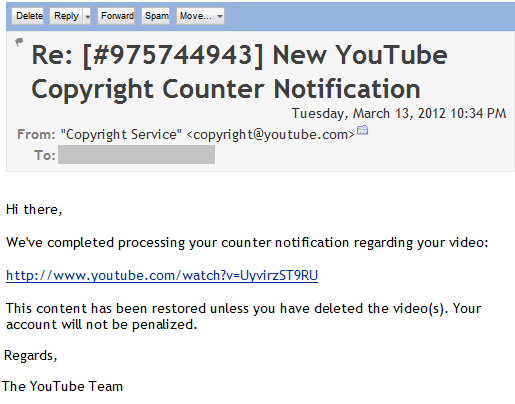 This email resolves 1 copyright penalty from #39 leaving 3 notices to rebut: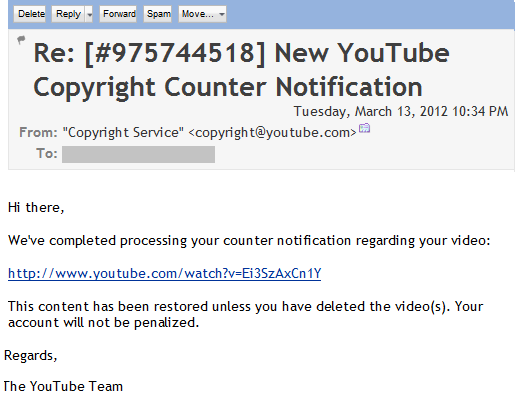 This email resolves 1 copyright penalty from #43 leaving 2 notices to rebut: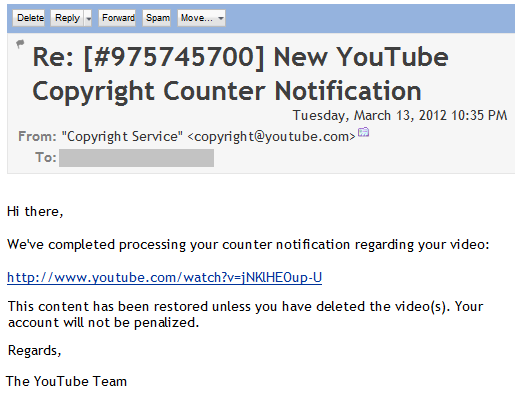 This email resolves 1 copyright penalty from #36 leaving 1 notices to rebut: